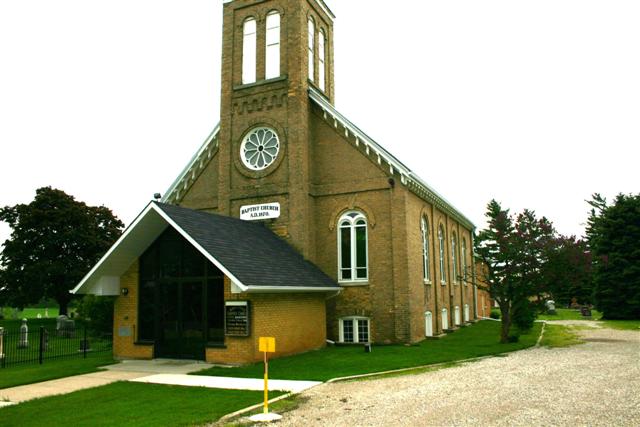 BURGESSVILLE BAPTIST CHURCH YARD CEMETERY and the BURGESSVILLE OLD REFORMED CEMETERY
Located on Oxford Road # 59 (formerly Highway 59) at the west end of Burgessville, 63 Church St W, Burgessville, ON on Lot # 15 Concession # 2 in Norwich Township (formerly North Norwich Township).
Click HERE to view the cemetery Index. Some Surnames have more than one photograph!
---