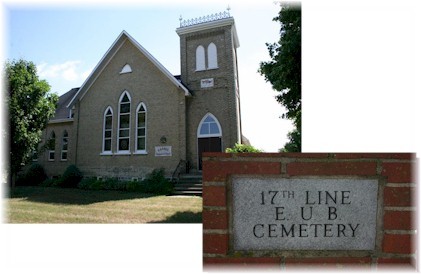 Evangelical United Brethren Cemetery
Located at the corner of the 17th Line and the Maplewood Sideroad on Lot # 30 Concession 16 of old East Zorra Township.
Click HERE to view the cemetery Index. Some surnames have more than one photograph!
---
This cemetery was last updated July 31, 2005.
© 2000-2005 <. All rights reserved