RIVERSIDE BAPTIST CEMETERY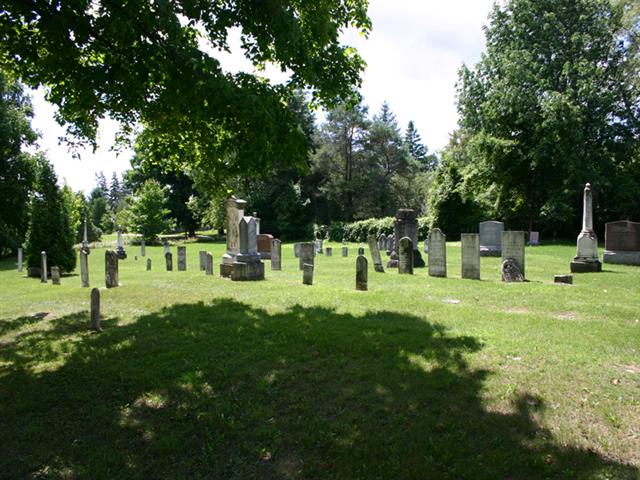 On land given by Henry Rupert in 1826, this cemetery adjacent to the Nith River, contains the graves of many Baptist United Empire Loyalist immigrants from New Brunswick, who settled in the early years of Blenheim Township. The first Regular Baptist Church, later called Riverside was built in 1828 directly east of the cemetery entrance on land donated by Fred Burnett. Baptized in the Nith River, these early immigrants continued to worship here from 1828 to 1875.
Click HERE to view the cemetery Index. A special thanks to Darryl Bonk for the Hughson photographs.
---