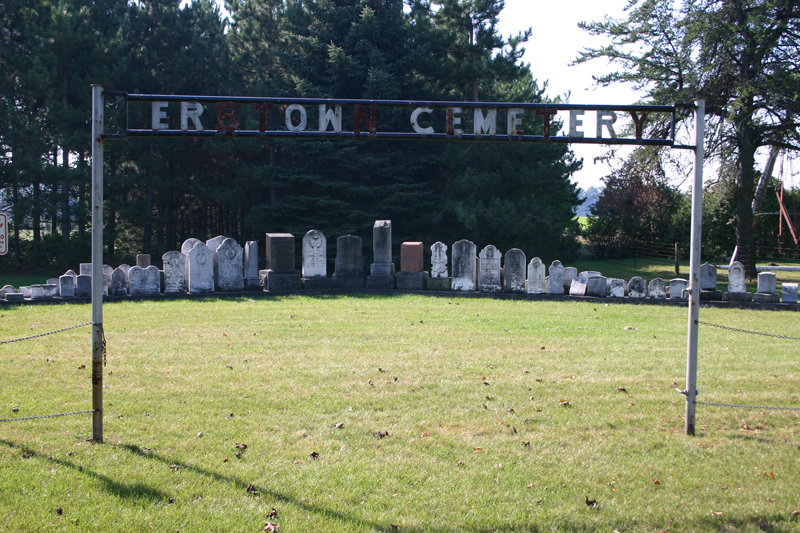 ERBTOWN FREE METHODIST BURIAL GROUND
This cemetery is located on Lot 14 Concession 9 of Norwich Township formerly South Norwich Township at the western town limits of Otterville, Ontario.
The settlement of Erbtown started around 1850, when Abraham Erb and his four brothers came to this area to operate a sawmill and later build a woolen mill. Abraham Erb built the Erbtown Methodist Church with the burial grounds beside. This church was located near the old Pine St. Friend's Meeting House of the Quakers.
Click HERE to view the cemetery index.
---