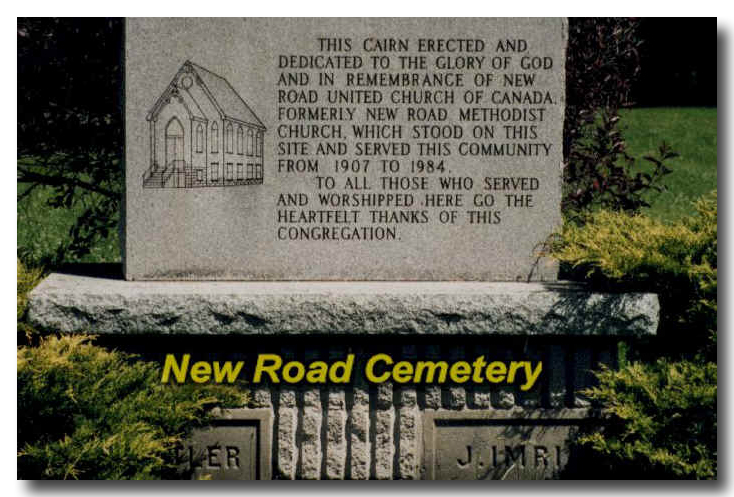 The New Road United Cemetery is located on Lot 26 Concession 10 of Norwich Township, formerly South Norwich Township. This cemetery has been around since the early 1870s from the dates found on some of the headstones and is still being used today.
The first church built on the site was a frame structure constructed circa 1894 and replaced with a orange brick building in mid 1907, according to the Tillsonburg Newspaper. This cairn marks the location of the New Road United Church.
Click HERE to view the cemetery Index.
---